Upgrade Your Kitchen with Our Affordable Modern Renovations
100% Free Estimates Colma!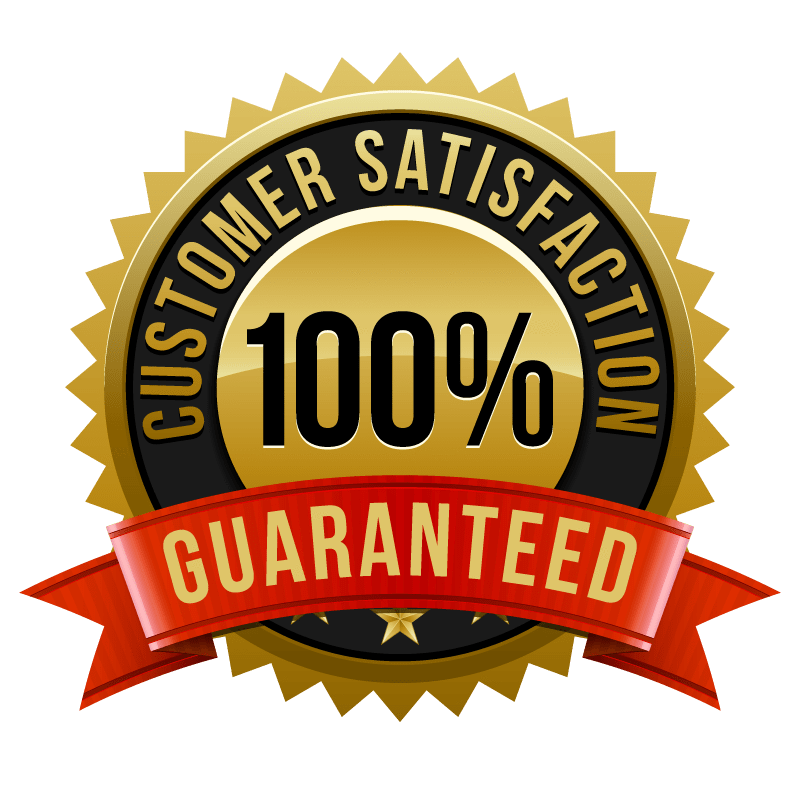 We're a rapidly growing kitchen remodeling company looking to fill our schedule with more projects.

We strive for excellence in everything we do whether it be our superb communication skills, knowledge of the construction process or out abilities to problem-solve and value engineer for our clients.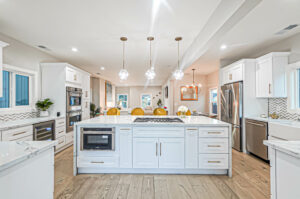 Construction Remodeling In Bay Area is a rapidly growing construction company based in Bay Area that specializes in Residential construction. we work with homeowners to achieve the home of their dreams. From the flooring to the molding, and to each individual room – we create an atmosphere you and your family will love. Our team is made up of qualified personnel that have multifaceted experience in the Residential construction industry. We strive for excellence in everything we do whether it be our superb communication skills, knowledge of the construction process or our abilities to problem- solve and value engineer for our clients.
We are a company that is on the edge of technology.
We strive to captivate the market with our unique approaches to technology & construction. We give clients their own username and password to our cloud-based construction app called companycam, where you can watch your project unfold. Never be uninformed about what is happening on your project. View daily logs, pictures and videos, sign important documents, make payments and communicate effectively with our team, all in the palm of your hand. (or on your computer)
*My Personal Note To You*
It is my responsibility as the Owner of this company to guarantee a quality product, to ensure job site safety and make sure you are 100% satisfied with our work.
You won't be disappointed with our level of communication, before during and after your project. We implement a fully equipped, online cloud-based software program that allows the client, contractor, vendors and all involved in the project to be fully aware of the schedule, daily reports, photos, documents, communications and more.
Remodeling Your Kitchen
They say the home is where the heart is, and your home's heart is definitely the kitchen (or maybe the stomach?) It's where your family gathers to eat, hang out, and enjoy the presence of one another. Nothing is better than a delicious homemade meal, but for the chef in question – a beautiful, fully functional kitchen can make the difference between a good meal, and a great one!
So, let's get started with your kitchen. Here are a couple of things we would like to do first:
Your Lighting
Bring more warmth and atmosphere into your kitchen by upgrading your lighting. We can do natural light, or just new lighting systems within your ceiling to give you a better shine and warmth. Modern lighting fixtures add a level of sophistication to your kitchen, and adding in more natural light will give your home a more balanced look in the morning.
Your Countertops
You may know this, but modern countertops are usually made of marble, granite, and soapstone. A nice wooden countertop is great – but it's not modern. We want to have countertops that you would love to see every day and compliment the theme of your home. Durability, sheen, and overall color design are the aspects we look for when helping homeowners choose the countertops of their dreams.
Your Kitchen Island
We always like to be on island time, and you can bring that into the kitchen. If you have the space, or you just want an island – you can utilize it to store materials and make it into a little station for any other miscellaneous goods you might have. Kitchen islands were made to supplement your countertops, and it brings the whole room together.
Your Cabinets
Cabinets can either be removed and replaced with new, sleeker ones, or you can have the ones you currently have repainted and mounted with new fixtures. You don't have to break the bank with new cabinets, but for kitchen remodeling – you have to update them.
Your Flooring
Countertops please the eye, but flooring is what keeps us all grounded – get it? Kitchen flooring has a unique property that can be different from the overall ground flooring you currently have. Anything from hardwood floors, ceramic tiles, or vinyl can be of use for you, and will certainly give a facelift in your kitchen.
If this all sounds extremely stressful for you – don't worry. Our team of experts will make recommendations for you, so you don't have to completely build out your new kitchen.
Let Us Help You Build The Kitchen Of Your Dreams!
We can remodel and renovate anything your heart desires. We are dedicated craftspeople who love to work with passionate homeowners in Colma looking to explore their creative sides. If you need any of the following done, reach out to us!
Let's Get Started On Your Awaited Kitchen!
We can help you with any type of remodeling you need, from an entire bathrooms remodeling to adding a new kitchen. Just leave everything to us!
Because it has numerous cemeteries, including Cypress Lawn Funeral Home & Memorial Park, the town of Colma, California, in the San Francisco Bay Area is referred to as the "City of Souls." Colma, which was formally established as a necropolis in 1924, is home to roughly 1.5 million "souls."
Close by Colma: Daly City, CA. South San Francisco, CA. San Bruno, CA.
What is notable in Colma: Colma became the site for numerous cemeteries after San Francisco outlawed new interments within its city limits in 1900, then evicted all existing cemeteries in 1912. In the 1910s, many of the roads to Colma were not maintained.[13] Bodies were transported by street cars in San Francisco down Valencia Street in the Mission District; which resulted in many mortuaries and funeral homes in this location for quick access to Colma.[13] Approximately 150,000 bodies were moved between 1920 and 1941, at a cost of per grave and marker. Many of the remains in Colma came from the Lone Mountain Cemetery complex.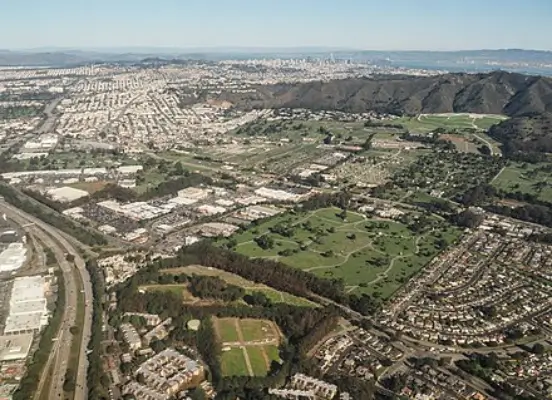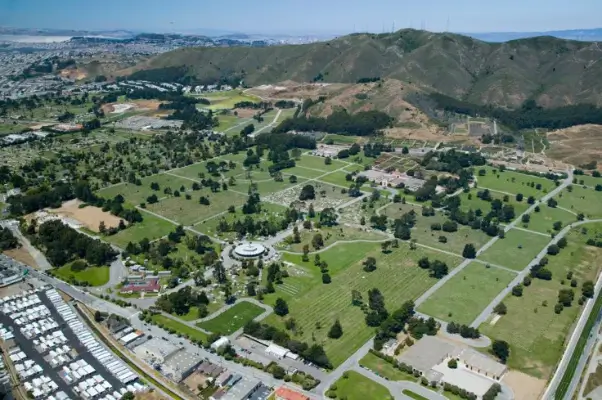 Things to do in Colma: Things To Do near Colma, CA 94014 · Daly City Farmers' Market · Bad Axe Throwing San Francisco · Pacifica Archery · California Cannabis Tours
Get in contact with us for a free consultation and estimate, and some help for remodeling your Colma home!
Bathrooms undoubtedly serve as sanctuaries within our homes – there's no denying that fact. They provide respite from our hectic lives, allow us to prepare for upcoming events, or simply unwind after tiring days. If yours isn't up to par, consider giving it a much-needed makeover ! Doing so comes with its many perks, which we've listed below for easy reference:
More Space To Splash Your Face
A well designed bathroom offers both function and beauty. If you are looking for ways to increase storage without sacrificing style, our team can help. We specialize in creating beautiful bathrooms with plenty of hidden storage options. Call us today for a consultation!
A Better Bathroom, A More Valuable Home
Heighten Your Relaxation
Relaxation is pivotal for all humans, so why not create an oasis in the one room you can't escape–the Bathroom? Remodel it with cozy comforts in mind using our team of experts who know how important tech-savvy solutions are in today's world!
We provide so much more than just adding jacuzzi jets to your tub and heated seats for your toilet.
Go Green While Saving Green
Installing only energy-efficient fixtures and appliances in bathrooms helps us do our part to fight climate change by saving water and energy while reducing the overall amount of heat that enters the space. Plus, using EPA compliant products also lowers monthly bills.
Fixing Various Features
It's not just what's on the surface that we consider when remodeling a bathroom. We're also making sure there's no damage like leaky pipes or cracked tiles.
We want nothing but the best for you and hope that these changes will help make things more convenient for everyone involved!
The Best Remodeling Team in Colma
If you're in Colma and looking for a great remodeling team, you've found them! Bathrooms are a key part of your house, and they need to be renovated to be more efficient, modern, and spacious.
Licensed and insured, we are a home and bathroom remodeling company serving San Jose and the greater Colma from our base in San Jose.
Are you interested in having us build your dream bathroom or home? We've done many projects throughout Colma.
As the saying goes, the home is where the heart is – and your heart lies in your kitchen. It's where your family gathers to eat, laugh, and love one another. While any meal tastes better when it's homemade, a beautiful kitchen makes all the difference in making it a great dish!
Your Team
Looking for a construction and design company who can do it all? Look no further than Construction Remodeling In Colma! We can handle any project, big or small – from a simple bathroom remodel to building an outdoor deck. And because we only work with experienced professionals, you can be confident that your vision will be brought to life exactly as you imagined it.
Our services include:
First, let's take care of a few things in your kitchen:
Your Lighting
Add more warmth and atmosphere to your kitchen by upgrading your lighting. We can do natural light, or just new lighting systems within your ceiling to give you a better shine and warmth. Modern lighting fixtures add a level of sophistication to your kitchen, and adding in more natural light will give your home a more balanced look in the morning.
Your Countertops
Everyone knows that countertops today are generally made of marble, granite and soapstone. If you're looking for a modern countertop, however, you'll want to steer clear of wood – no matter how nice it looks. We can help you choose countertops that are both beautiful and durable, in colors that will compliment the overall design theme of your home.
Your Kitchen Island
Having island time in the kitchen is always ideal. If there is enough space in the kitchen for an actual island, that would be great! However, if there is not enough space or if someone does not want an actual island in their kitchen, no worries! There are still ways to bring that feeling of chillaxing on vacation right into cooking dinner at home by utilizing what space is available and making it work with what is needed such as storage or extra countertop space.
Your Cabinets
If you're planning on remodeling your kitchen, one of the best ways to do so on a budget is to focus on updating your cabinets – whether that means replacing them entirely or just giving them a fresh coat of paint and some new hardware.
Your Flooring
Create countertops that please the eye and install flooring that keeps us all safe – get it? Kitchen flooring is designed differently than other types of ground-level floors because of it well different properties! You'll want to choose materials like hardwood floors, ceramic tiles, or vinyl to suit this room best and give your kitchen a little facelift at the same time!Don't let the idea of starting from scratch stress you out. If this is all sounding too difficult, our team can help by giving recommendations during the construction process of your new kitchen.